2020 Chinese Astrology - White Metal Rat Year - 4717th Chinese Year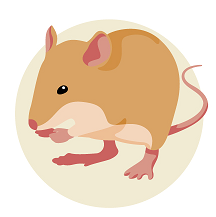 The foundation of Chinese Astrology is from Yin Yang and Five Elements, which are Metal, Water, Wood, Fire, and Earth. All Chinese Zodiac signs, Rat, Cow, Tiger, Rabbit, Dragon, Snake, Horse, Sheep, Monkey, Chicken, Dog, and Pig, 12 Chinese Zodiac signs can be converted into Five Elements.
Our free Chinese Five Element Astrology site provides you the advice on Baby Gender Prediction, Baby Lucky Names, Dating and Marriage Match, Lucky House and Bedroom Selections, and your Lucky Years using the combinations of Five Elements. We hope you can find the Chinese Astrology secrets of you and your family's members and wish your family live luckier, wealthier, healthier, happier and longer.
2019 Chinese Moon Festival, September 13, 2019
Chinese Mid-Autumn Festival Legendary Stories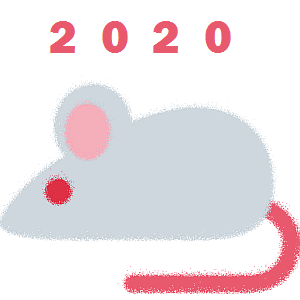 2020 Chinese New Year is on January 25, 2020, in China's time zone. It's 4717th Chinese Year. The Chinese Zodiac Name is Yang Metal Rat. In Chinese astrology, Yang Metal is the sword, ax, gun or weapon. Yang Metal Rat is an armed Rat. In the Chinese Five Elements theory, the color of Metal is white. Therefore, 2020 is the year of the White Rat. The first day of 2020 Chinese Zodiac Rat yar is on February 4, 2020. This day is different from the Chinese New Year Day, which is from the Chinese lunar calendar. Chinese Zodiac Calendar is from the stem-branch calendar, which is the solar calendar.
Rat is in the Water group. The Water of Rain is connected to rain, dew, placid water or lake. Yang Metal is also connected to the strong wind. Metal is the mother element of Water. The sign of Yang Metal Rat is a rainstorm, strong wind carrying heavy rain. That means 2020 is a very strong Water year. People should have very good luck if their Lucky Element is Water or Metal. Your Lucky Elements can be found from the Chinese Astrology Birth Chart using your birthday and birth time. The 2020 Chinese Zodiac Predictions for 12 Chinese animal signs include the relationships between Day Master and Zodiac Year of Metal Rat.


Donald Trump Chinese Astrology

My Chinese Palm Reading